Questions about email often come up when my clients are upgrading or switching computers or smartphones, or when they need to "clean up" email. Each person's situation with email is a bit unique. Understanding the different ways to access email helps us get started.
How do you access your email accounts? It probably depends…
Are you using your phone, or sitting at your computer?
How many email addresses do you have, and through which providers?
What are you accustomed to?
Common email providers offer two major types of access. Each type of access has its pros and cons. It's perfectly okay to use either, or both.
Email Software App
A software application ("app") on your device or computer
Webmail
Accessed via internet browser
Most people prefer using an email software app on their phone, and webmail on their computer.
Email Software App
Often called an "email client," this is a software application, or "app" on your device. There are apps for mobile, and separate apps for desktop (including PC and Mac).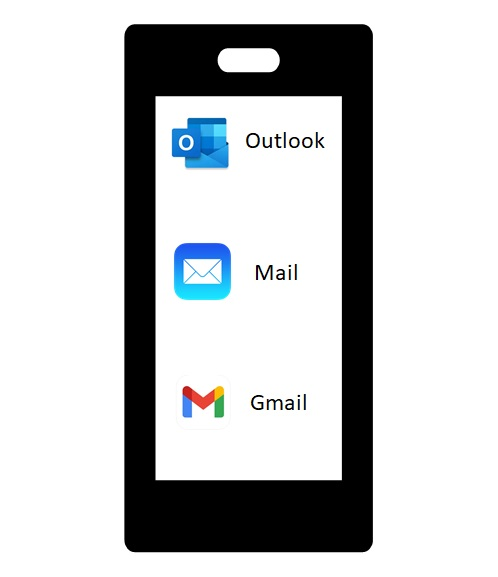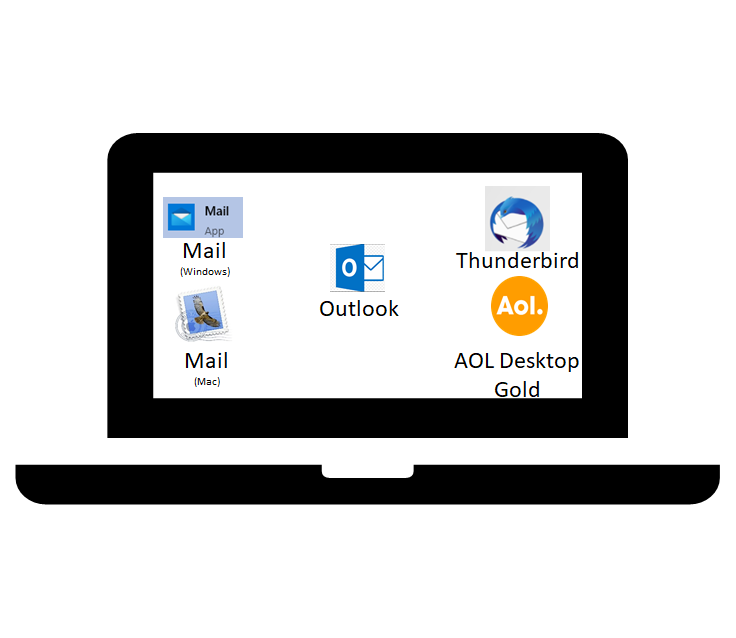 Email Software App Features:
Requires setup on each device or computer
Can show all your email accounts together
Easier to share content from the device to email app when you click on the share button
Ideal design for the small screen
Can offer smoother access to Contacts/Address Books from multiple sources
Emails are readable without internet access (once they're downloaded)
Occasional issues with synchronization / updating / refreshing
Emails can be backed up / archived and stored permanently on the computer
Webmail
Webmail is delivered through the browser, e.g., Chrome, Safari, Edge, or Mozilla Firefox. You can therefore access your email from any device that is connected to the internet.
All the major email providers offer a web page through which you can use your email.
Email Provider
Provider's Webmail Site
Microsoft
www.mail.live.com
Serves email addresses ending in @Outlook.com, @Hotmail.com, @MSN.com, @Live.com, etc.
Gmail
www.gmail.com
Serves email addresses ending in @gmail.com
Yahoo.com
www.mail.yahoo.com
Serves email addresses ending in @yahoo.com, @att.net, @bellsouth.net, and many others
AOL.com
www.mail.aol.com
Serves email addresses ending in @aol.com
Common Email Providers' Webmail Sites
Webmail Features
Can be accessed from any internet-connected device via its browser(s). No setup required.
The best way to use advanced features (rules, filters, autoresponder, delegation, cloud storage/attachments)
$ FREE. Some sites are supported by advertisements
No sync issues; you look directly at your email account on your provider's site.
Log in with your email address and password; most services let you stay logged in.
When you have multiple email accounts, you visit each site as you need to, using browser bookmarks/favorites, or just keeping multiple browser tabs open. You can even pull all your email accounts into one site.
Everyone has a unique email situation. If you're switching to a new device, ready to do a cleanup, or would just like to optimize your email setup, please reach out with your questions.